August 2022
| Mon | Tue | Wed | Thu | Fri | Sat | Sun |
| --- | --- | --- | --- | --- | --- | --- |
| 1 | 2 | 3 | 4 | 5 | 6 | 7 |
| 8 | 9 | 10 | 11 | 12 | 13 | 14 |
| 15 | 16 | 17 | 18 | 19 | 20 | 21 |
| 22 | 23 | 24 | 25 | 26 | 27 | 28 |
| 29 | 30 | 31 | | | | |
Calendar
Page 8 of 8 •
1, 2, 3, 4, 5, 6, 7, 8
First topic message reminder :

"This is just too much mother!" Olivia paced the drawing room back and forth and turned to look at her silent father "you both said I still had time! You said I have till my 21 st birthday before getting married to Frederic!" She walked to the windows overlooking to the private gardens. "I'm not even 20 yet and you want to take what's left of my freedom away..."

"Olivia just calm down" the king sighed "we're just informing you that your indiscipline has consequences. You're not a normal girl, you're the princess, the heiress to the throne. Act like it."

Olivia bowed and walked out as elegantly as she could, trying to contain her anger. She met Justin's eye on her way to the main doors and held up her hand "I'm going out, and alone! My tracking device is on and don't you dare follow me Justin, I'm serious."

Justin just smirked and handed her a cap "I knew you would go out. Here's your cap, don't be long or I'll be forces to go and get you."

Princess Olivia took her secret passage out of the palace and made her way to the beach wanting nothing but sit in her hideout. She had been fighting with her mother for years, the queen not wanting to understand her needs to experience life as a normal girl, even just for a little while. But her mother saw her little experiences as acts of deffiance and always inflicted some kind of punishment.

She took off her sandals and sighed as her feet contacted the cold sand. She knew no one was around at this time but wouldn't risk exposure in her laid back clothes. Being in kaki shorts and a tank top wasn't really princesslike.

Reaching the groove she stopped dead in her track as she saw the back of a man taking a picture. She was about to leave before he noticed her but he turned around.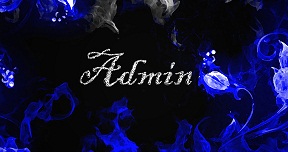 ---
"I didn't leave my throne, I just excused myself to check on you. I could feel the tension radiating feom you John and I care for you as much you care for me so coming here to see what is wrong is the least I could do."
She sighed before pulling a chair to sit on it "well, welcome to my life. I always have to do what I'm told so I kind of get it." She then frowned and looked at him "are you telling me you're reconsidering your position? You want to leave?"

Justin chuckled "oh she needs plenty of gowns, and if she likes you enough she'll ask you to be a permanent resident here in the palace." He looked at his phone and pursed his lips "well it was nice meeting you miss...?"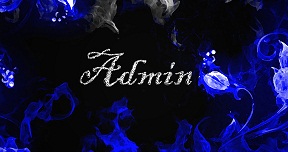 "No." John said firmly, "that's not what I'm telling you." He sighed and leaned up against the cold stone wall, "I'm just.. adjusting…" he started getting flashbacks to his time in the military, "if there was a threat, they would call me, and I'd take them out. Period. No one asked questions. No one told me how to do, no one told me how to get rid of the bodies, I was in control. Me. And now… " he shook his head, "watching Fredric kiss your hand… stand next to you.. with that fucking smirk on his face.. god it's torture."

"Live here? Hmm well.. I'm more of a gypsy if I'm being honest but I suppose this place isn't too bad" she joked and met his gaze, "May. May Dutton."

GoddessofHope

rescued by an Angel




Posts

: 3882


Join date

: 2012-01-11



"Looks like Frederic's case is closed. I don't know what Justin found but the king asking me to sit next to him instead of next to Frederic... him not announcing the engagement means it's not happening. But Justin said my father has a list of suitors for me. I guess it will never end." She didn't dare look at him knowing they were both in an impossible situation.

"Look I know it's hard, but there will be a time where you'll only have to answer to the king. Justin isn't going to be the head of my security team for long. It's obvious, my father don't send just anyone on missions. He wants Justin to work for him, so they brought you in. It's a matter of time before they tell you and me about it."


"See around then Gypsy," Justin winked and walked into the ballroom to get his men ready.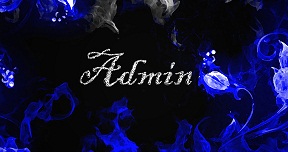 "What are we gunna do about you? Huh?" He shook his head, "Justin is close to your father, can't he.. just… tell him to give it a rest? Reassure him that you're a perfectly capable woman and you'll find your suitor when you're ready?" He asked, avoiding the topic of himself. It seemed much less important than her marrying another man. That was the real issue, he just needed to get over himself.

GoddessofHope

rescued by an Angel




Posts

: 3882


Join date

: 2012-01-11



"Oh he tried, many many times. He just thinks that as a woman I won't be able to rule the country on my own. He wants to find a king consort he could train before he gives the throne to me. Which is the worst thing he could do, many men want England for themselves, and it will only give them access to it. But he won't hear it." She said saddly before getting up "the ball is coming to an end, I have to get back."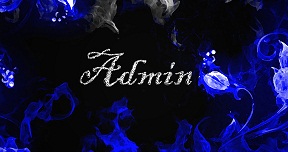 John grabbed her wrist with a tug so she was forced to turn and face him; "if he won't listen, then show him. You take on more responsibility and I'll help you with whatever you need… but understand this," he whispered down at her, "you wish to rule this kingdom, you're going to need an army to back you. Go out there and make friends with whoever you can. No matter what it takes."

GoddessofHope

rescued by an Angel




Posts

: 3882


Join date

: 2012-01-11



"Yes I think you're right about that." She said heading back to the ballroom. Just as people started filing out, Justin and his men came in quietly and surrounded frederic. Once there was no one left in the throne room but the royals, justin arrested him and dragged him out despite his protests.

Olivia looked at her father with a raised eyebrow, pretending to be in the dark about everything.

"Olivia, I'm sorry princess, the wedding won't be happebing. He's a fraud and not a good match."

Olivia stood up and bowed "There's no need to be sorry. I knew from the start he wasn't a good person. Excuse me father but he's a pig. And I told you that but you never listen to me. With all respect, I would like to be able to have a say in who my next suitor will be."

"Olivia, we both kniw I can't do that. You'll never choose! And if you do you'll probably want to marry a comoner."

Her thoughts immediately went to John. It was crazy how she felt toward him yet had just met him. "So a comoner isn't a person? Isn't a human being? How are we supposed to show the people we feel for them and we're not above them if we think like that?"

"We feel for them yes. But we are above them Olivia. You have royal blood."

Olivia bit her lip and looked at her mom "but she was a comoner wasn't she? A wealthy comoner but still..."

"It'S not the same Olivia!"

"And why is that? I'n a woman and you're a man?"

"Enough! Go to your quarters, I have enough to deal with already!"

Olivia shook her head and looked at John "I'm ready officer." She turned around and walked out from the throne room bumping into Justin.

"Thank you for everythibg Justin." She walked past him not feeling like chatting and he got that. He just nodded and went to see the king.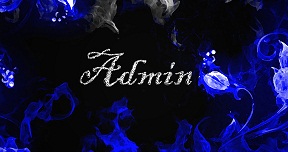 Page 8 of 8 •
1, 2, 3, 4, 5, 6, 7, 8
---
Permissions in this forum:
You
cannot
reply to topics in this forum